Observe Medical is a Nordic medtech company that develops, markets and sells innovative medtech products for the global market. The company is committed to improving patient welfare and outcomes, increase clinical data accuracy and promoting positive health economics.

The company seeks to drive growth by leveraging its expertise in sales and commercialisation and has a broad portfolio of medtech products, mainly across Urology/ICU (revolutionary urine measurement systems), ultrasound, anaesthesiology/ICUs, surgery and wound care.

Observe Medical is headquartered in Oslo, Norway, with wholly-owned subsidiaries in Narvik, Norway, Gothenburg, Sweden, Oulu, Finland and Seattle in the US. In addition, Observe Medical operates an international distributor and partner network.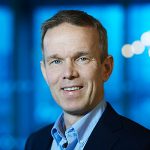 Prior to Observe Medical, Rune was the CEO of Biim Ultrasound. He has over 20 years of experience in global medtech and industrial technology from the Nordics, US, Germany, Ireland and Hong Kong, including Boston Scientific. Has previously been involved in multiple successful start-ups and over 30 product launches.
Per Arne joined Observe Medical in 2019 and has broad experience having worked with finance functions across several industries. Prior to Observe Medical, he worked with listed companies such as Veidekke and Multiconsult.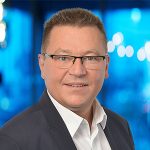 Carsten joined Observe Medical from Fresenius Medical Care Global research and development in Germany and has more than 25 years of strategic leadership experience in medtech. Before Fresenius, he held senior management positions at Oticon A/S, an innovative hearing aid manufacturer based in Denmark.
Partner in Norwegian private equity company Reiten & Co, the largest shareholder in Navamedic. Extensive experience from private equity, management and consulting.
KATHRINE GAMBORG ANDREASSEN
Chief Executive Officer of Navamedic since 2018. Comprehensive experience from marketing and executive positions within consumer health, i.a. from Novicus Pharma, Weifa and Orkla.
Currently CEO at Unilabs Sweden AB, and with approximately 25 years of experience from leading positions in life science industry, most recently as CEO of Arcoma AB and earlier as CEO in Eurofins BioPharma Product Testing Sweden AB and Head of Healthcare for  Northern Europe at Linde. 
Line Tønnessen, a Norwegian citizen, holds the position as Investment Director in Reiten & Co. Tønnessen currently sits on the Board of Directors of Vow Green Metals AS and Grilstad Holding AS and holds a Bachelor of
Business Administration from the BI Norwegian Business School, an MBA in Finance from the Norwegian School of Economics (NHH), and is a Certified Financial Analyst (CFA).
Eskild Endrerud, a Norwegian citizen, holds the position as CEO and Chairman of the Board of Seed Capital AS, a family-owned investment company. Endrerud has previously been Chairman of the Board and CFO of Biim Ultrasound AS which now is a part of Observe Medical ASA. Endrerud holds a BSc in Entrepreneurship and Business from BI Norwegian Business School, as well as a Master in Real Estate Development from NMBU Norwegian Business School.